The Backlot.
The Barrandov backlot has been the film site of numerous famous films and TV series, including Oliver Twist, Brothers Grimm, Joan of Arc, A Knight's Tale, The Chronicles of Narnia, Knightfall, and Carnival Row.
1700Kft²

The backlot adjacent to Barrandov Studio complex.
12mi.
from Prague airport
Uninterrupted natural horizon. Extensive, gently sloping lands.
Permanent Set. Medieval Town.
Barrandov Studio has expanded its range of services for film productions with a Medieval Town set located on our 40 acres backlot immediately adjacent to the complex, with a clear horizon, unencumbered by distracting elements of modern civilization.
The large set stretches over the area of 100 x 150 m (328 x 492 ft) , with buildings reaching 10 m (33 ft) in height. Some buildings offer interior spaces that can be used for filming. The set was created as a faithful replica of 14th-century Paris, including the Order of the Knights Templars' seat.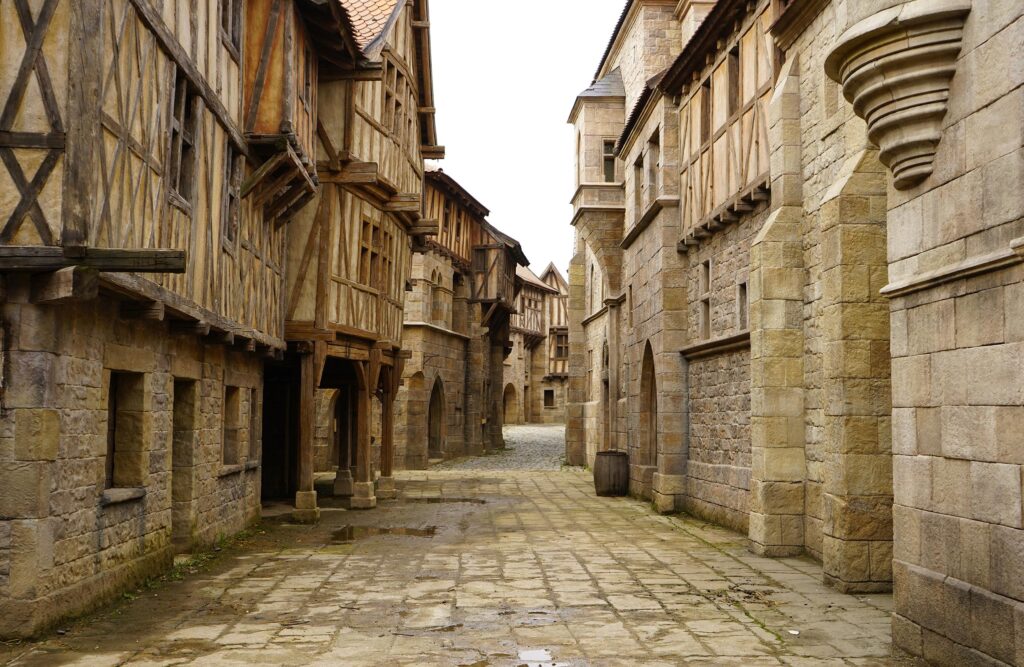 Photogallery.