About us. Our story.
Barrandov Studio is one of the largest and oldest film studios in Europe. Since its foundation in 1931, the studio has hosted productions of over 5,000 Czech and international films. Film is a complex activity, requiring cooperation of numerous branches, fields, and crafts. The key advantage of Barrandov Studio is that almost all these services are offered at a single location – the famed hill above Prague where, in the beginning of the 1930s, its founding fathers, the Havel brothers, decided to build their dream-factory.

Barrandov Studio is known all over the world for its unique environment and a helpful approach of its employees. The sound stages and the related services are used by Czech as well as international film crews – most frequently from USA, UK, France, and Germany. During the last ten years, Barrandov Studio has also become a favorite production base for film and TV commercials.
Board of DirectorsPetr Tichý, M. A. (chairman), Ing. Lenka Piškulová (vice-chairman), Rudolf Silný (member)Supervisory Board:Ing. Mojmír Kašprišin (chairman), Ing. Petr Popelář (vice-chairman), JUDr. Tomáš Chrenek, LL.M. (member)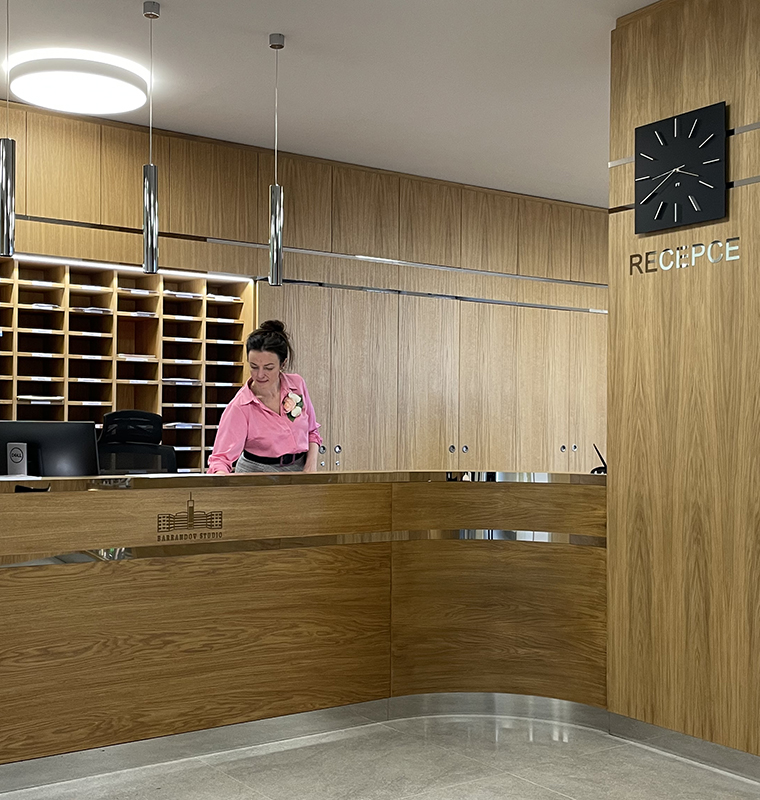 Contact us
Barrandov Studio a.s.
Kříženeckého nám. 322/5
152 00 Praha 5 - Hlubočepy
IČ: 28172469
DIČ: CZ28172469